Welcome to Federation of Mining Associations of Rajasthan
The Federation of Mining Associations of Rajasthan was established in the year 1964 by the leading Mine Owners of the State with Sri Harish Chand Golecha as its President and Shri A.S. Mathur Hon Secretary General. The purpose to establish the Federation was to meet the following objectives:-
To constitute and maintain a Central Organization for co operation and co ordination between all those who are engaged in Mining and Mineral Based Industries in the State of Rajasthan.
To foster, increase and diversify Mineral and Mineral Based Industries and safeguard their productions.
To promote or oppose legislative or their measures affecting the interest of the Industry and to make representations to Local State, Central International or other authorities on matters concerned with such interest.
To advise mine owners on their problems, to assist them in the settlement of disputes and to represent or arrange for the representation of mine owners in any proceedings before the Government, Judicial Courts or any other quasi-judicial bodies.
Founder


Hon. Advisor & Financial Controller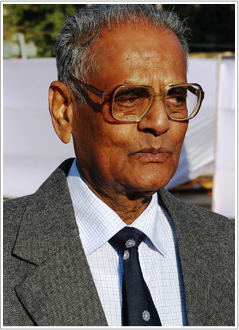 Mr. A.S Mathur was the founder Honorary Secretary General of the Federation of Mining Associations of Rajasthan and he dedicated his life for the Growth and Development of the Mining Industry in Rajasthan. He selflessly served the Mining Fraternity to the end of his life and remained to be the Hon Advisor and Financial Controller of FMAR.